Pension Benefit Recipients
Benefit recipients may view, download, and print their Form 1099-R tax documents through the Participant Portal.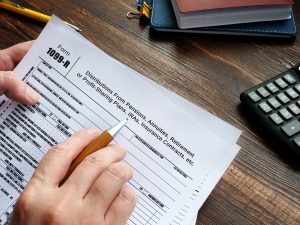 New Form W-4P for Federal Withholding Tax
The Federal Tax Withholding Form W-4P has been changed by the IRS effective January 1, 2023, due to the provisions of the Tax Cuts and Jobs Act of 2017.  The IRS Form W4-P is used to determine the amount of federal income tax withholding on monthly pension benefits from this plan.
 Pension recipients are not required to do anything.  However,  you may want to consult with your tax advisor about your withholding and if needed, complete an updated W-4P form. 
Your decision on withholding is an important one.  The Trust Fund Office cannot provide tax advice. Your tax advisor is your best source for tax guidance.
Switching to Delta Dental
Effective for services received on or after July 1, 2023, the Fund is switching to Delta Dental as the primary Dental benefits provider.
This means that Premier Access, DHMO and PPO, will no longer be available after July 1, 2023.
New HRA Portal & Cards
BASIC Consumer Driven Accounts (CDA) allows you to manage your HRA benefits with one card, one website, and one mobile app.
When enrolled in BASIC CDA, you'll receive your own BASIC Card (a smart benefits debit card) & access to your personal MyCash reimbursement account.  When you request a reimbursement, funds are immediately processed and placed into your MyCash account.  The BASIC Card can be used anywhere Mastercard is accepted and is smart enough to pay for eligible items from the correct benefit accounts and ineligible items from your MyCash account – all in the same transaction.
To access your HRA account, click on HRA Login button above.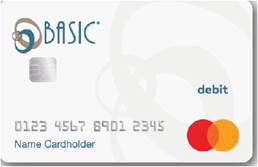 Consumer Driven Accounts – What's Changed
Old HRA Card (no longer valid)
Online Services for Plan Participants
 Self-Registration & Account Activation
The Trust Fund is now offering self-registration and account activation to unregistered members.  Self-registration enables you to create your own personal username and password.  Creating your account gives you access to your personalized benefit information.
Creating your user account is easy.
Securely Change Your Address Online
After you have registered for an account, you can also securely change your mailing address with the Trust Funds online.  When you use this service, the system updates your records in real-time.
It's safe and fast!
About Your Funds
The Northern California Plasterers Trust Funds cover active employees working in all types of employment under the collective bargaining agreements of Operative Plasterers' and Cement Masons' Local Union No. 300 and Plasterers' and Shophands' Local Union No. 66, as well as qualified retired employees, signatory employers and their non bargaining unit employees, and eligible dependents of all of the above.
Pension Plan Searching for Former Participants
Sometimes participants don't apply for their pension benefits at retirement.
If you know someone who used to work in the industry, is over age 65 and is not receiving a pension payment, have them contact the Trust Fund Office to determine if they are eligible for a pension benefit.