Blue Shield of CA Members

Get information on how and where to seek COVID-19 care.
More Information

Kaiser Permanente Members

How to protect yourself and get care for Coronavirus and COVID-19
More Information

California Labor & Workforce
Development Agency
Centralized COVID-19 Resources for Employers and Workers

LWDA

Please contact the Trust Fund Office by phone at 844.663.8121 or by email at plasterersinfo@hsba.com for assistance.
Trust Fund Office Closed
The Trust Fund Office has been closed to walk-in appointments effective March 19, 2020, in compliance with State of California Executive Order N-33-20, Order of the State Public Health Officer dated March 19, 2020 for COVID-19.
Click Here
Supplemental Annuity Statements
Quarterly account statements are currently on hold.  Further information will be posted as soon as possible.
Pension Benefit Recipients
2020 IRS Form 1099-R will be mailed to pension benefit recipients through USPS on February 1, 2021.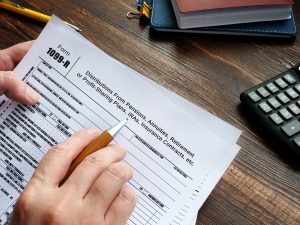 New HRA Portal & Cards
BASIC Consumer Driven Accounts (CDA) allows you to manage your HRA benefits with one card, one website, and one mobile app.
When enrolled in BASIC CDA, you'll receive your own BASIC Card (a smart benefits debit card) & access to your personal MyCash reimbursement account.  When you request a reimbursement, funds are immediately processed and placed into your MyCash account.  The BASIC Card can be used anywhere Mastercard is accepted and is smart enough to pay for eligible items from the correct benefit accounts and ineligible items from your MyCash account – all in the same transaction.
To access your HRA account, click on HRA Login button above.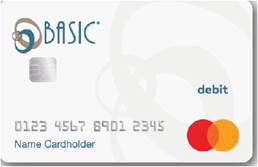 Consumer Driven Accounts – What's Changed
Old HRA Card (no longer valid)
Important News about Plan Changes due to COVID-19 Pandemic
Kaiser Permanente – Answers to Common COVID-19 Vaccine Questions
Health & Welfare Plan – Extension of Health & Welfare Coverage
If you were eligible for active coverage under the Health & Welfare Plan in May 2020, your coverage will not be terminated for low work hours beginning in March.
Supplemental Retirement Benefit Plan – Penalty-Free Distributions
Effective through December 31, 2020, certain qualified individuals may take a one-time Coronavirus-related Distribution from their Supplemental Plan account, up to $20,000.
Online Services for Plan Participants
 Self-Registration & Account Activation
The Trust Fund is now offering self-registration and account activation to unregistered members.  Self-registration enables you to create your own personal username and password.  Creating your account gives you access to your personalized benefit information.
Creating your user account is easy.
Securely Change Your Address Online
After you have registered for an account, you can also securely change your mailing address with the Trust Funds online.  When you use this service, the system updates your records in real-time.
It's safe and fast!
About Your Funds
The Northern California Plasterers Trust Funds cover active employees working in all types of employment under the collective bargaining agreements of Operative Plasterers' and Cement Masons' Local Union No. 300 and Plasterers' and Shophands' Local Union No. 66, as well as qualified retired employees, signatory employers and their non bargaining unit employees, and eligible dependents of all of the above.